QUEST Investment Partners acquires stake in property management company Albrecht Gebrüder & Co.
Hamburg, 21 June 2021. On 30 June 2021, the project development and investment company QUEST Investment Partners will acquire a majority stake in the property management company Albrecht Gebrüder & Co., which was founded in 1987 and is based in Hamburg and Berlin. This move will mark the further expansion of the real estate company and its entry into its third business area, alongside the project development and fund business.
Albrecht Gebrüder & Co. employs around 30 people in an interdisciplinary team of real estate specialists, civil engineers, business economists, accountants, rental experts, lawyers and property caretakers. The company currently manages some 120 properties with over 4,500 commercial and residential units and more than 500,000 m2 of usable space. Its clients are domestic and foreign investors such as pension funds, family offices, foundations and medium-sized property owners. With its focus on central locations in Hamburg and Berlin, the company is an ideal match for QUEST Investment Partners. The two companies have maintained a trusting business relationship for many years.
QUEST integrates own portfolio and plans new locations for the property management company
"This strategic partnership will bring us closer to our properties in the future and enable us to ensure optimal property management", explains Theja Geyer, Managing Partner at QUEST Investment Partners. Geyer sees the investment as a logical step following the dynamic growth in recent years. QUEST plans to establish new branches of the property management company in Munich and Frankfurt and to gradually integrate its own portfolio into that of Albrecht Gebrüder & Co. Dr Philip Boll and Dr Christoph Lück will stay on board as Managing Partners of Albrecht Gebrüder & Co.
Dr Christoph Lück, Managing Partner at Albrecht Gebrüder & Co., states: "We are delighted to have this strong partner, whose high-quality properties and steady pipeline of new projects offer us attractive growth prospects."
QUEST Investment Partners received legal advice on the transaction from SNP Schlawien and tax advice from Hansa Partner Rommel & Meyer. Bird & Bird acted as legal advisor to Albrecht Gebrüder & Co.
About QUEST Investment Partners
Founded in 2016, QUEST Investment Partners is an investment and project development company with offices in Hamburg, Berlin, Munich and Frankfurt. QUEST focuses on investments in commercial properties with upside potential in top locations of major German cities and the Benelux countries. The team has extensive experience in the development of high-quality real estate projects. While QUEST Development primarily develops projects, its sister company QUEST Funds is responsible for the fund business and makes individual investments together with institutional investors. The shareholders of QUEST Investment Partners are the managing directors Theja Geyer and Jan Rouven Künzel as well as the investment holding company of the Hamburg entrepreneur Erck Rickmers. www.quest-investment.com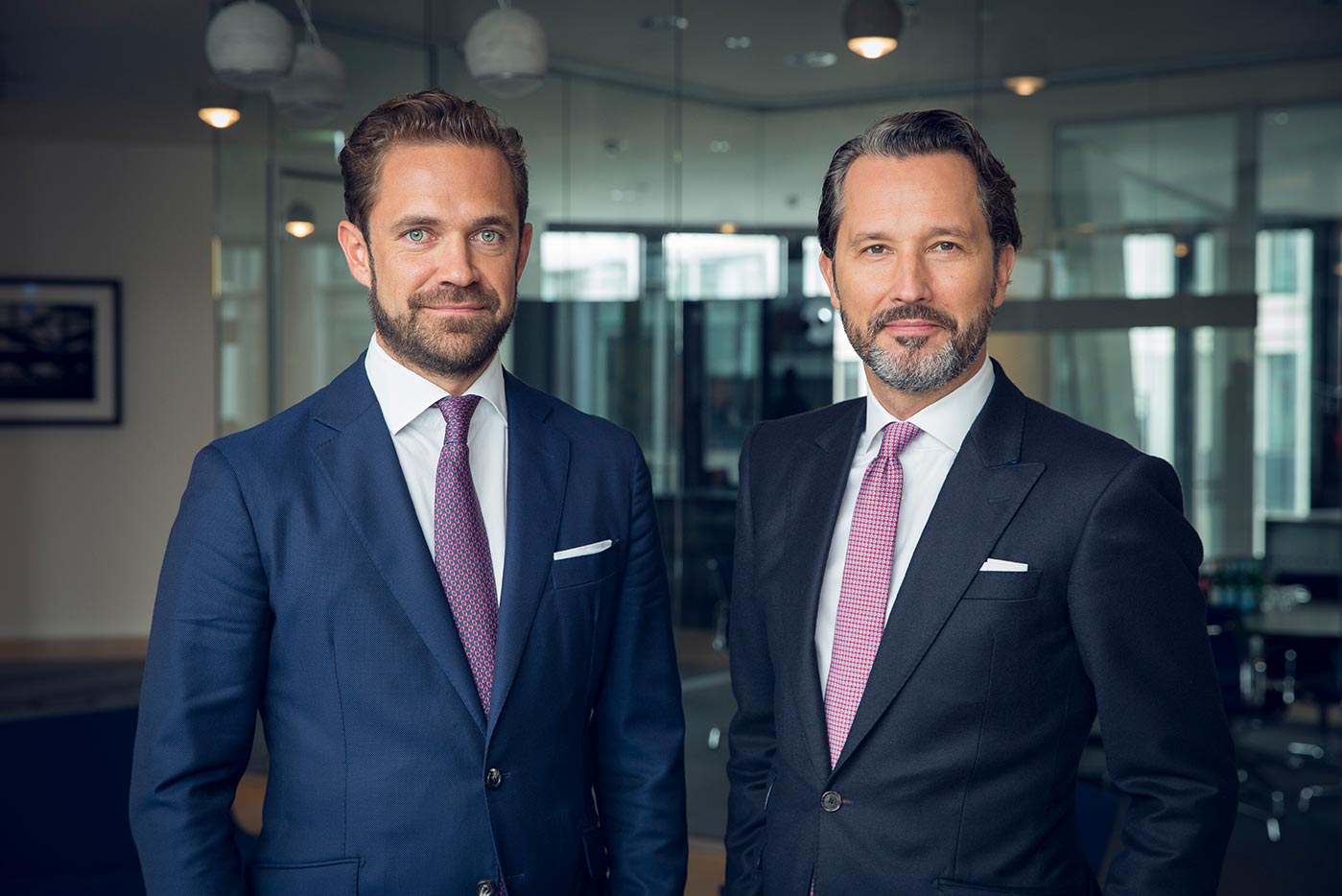 Still on course for growth:
Theja Geyer (left) and Jan Rouven Künzel (right), Managing Partners at QUEST Investment Partners
Copyright: Sebastian Vollmert