The company was founded in 2019 by the share­holders Erck Rickmers, Jan Rouven Künzel, Theja Geyer, Jochen Klösges and Roland Holschuh FRICS.
QUEST Funds GmbH combines entre­pre­neurship, real estate expertise and longstanding experience in fund and financial management to create lasting quality and make attractive invest­ments with insti­tu­tional investors.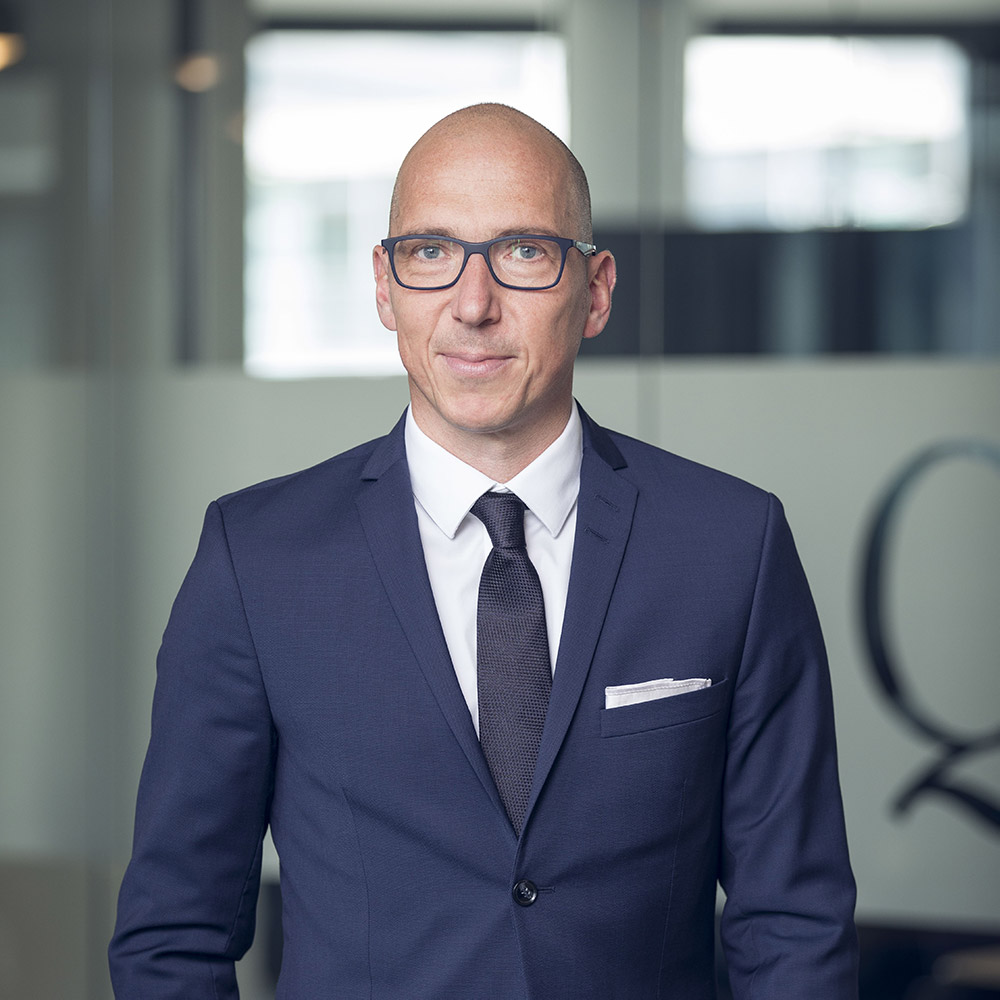 Roland Holschuh is Managing Partner of QUEST Funds GmbH. As Chief Executive Officer and Chief Investment Officer he is respon­sible for the expansion of the investment portfolio and asset management.
_
As Member of the Board of Commerz Real AG and Managing Director of Commerz Real Investment KVG, he was respon­sible for the real estate asset management of all real estate investment vehicles of the Group with a volume of € 14 billion. Among other things, he was partic­u­larly committed to value enhancement through project devel­op­ments in the portfolio and to the estab­lishment of partner­ships for long-term invest­ments with project devel­opers. In addition, he managed a cumulative real estate trans­action volume of approx­i­mately € 4 billion.

_
Before joining Commerz Real, he managed the joint real estate portfolio of Commerzbank and Dresdner Bank during their integration in his role as Global Head of Corporate Real Estate Management. Prior to that, he worked as a strategy consultant and principal at The Boston Consulting Group GmbH for approx­i­mately eight years, focusing on real estate for leading banks, insurance companies and property managers.

_
R. Holschuh is a certified engineer (Diplom-Ingenieur) for archi­tecture and urban planning (RWTH Aachen University) with a Master of Archi­tecture /USA (Pratt Institute) and a degree in real estate portfolio management (ebs). As a member of the German Executive Committee, he supports the work of the Urban Land Institute on a voluntary basis. He is also a Fellow of the Royal Institute of Chartered Surveyors.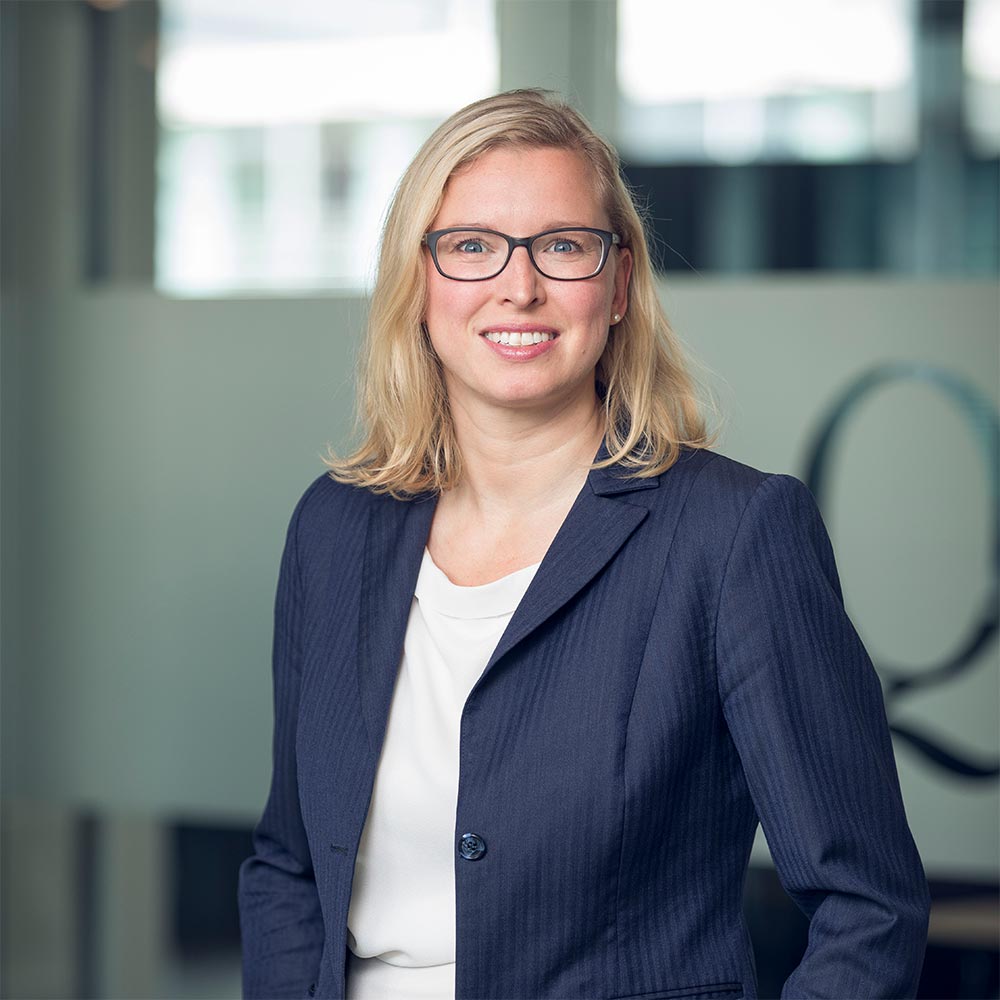 Susan Winter is the Managing Director of QUEST Funds GmbH and, as Chief Operating Officer, is respon­sible for portfolio management and the support of existing investors.
_
Susan Winter joins QUEST Funds from Luxem­bourg fund manager AviaRent (approx. EUR 1 bn AUM). AviaRent specializes in health care properties and furnished micro-apart­ments. From 2013 to 2017, in her capacity as Managing Partner of AviaRent Capital Management S.à r.l., she was in charge of fund struc­turing, fund management and investor relations. As a board member and Chief Investment Officer of AviaRent Invest AG, she was respon­sible for asset management and trans­action management until 2018.

_
Susan Winter started her career in 2007 at DTZ Corporate Finance in Frankfurt am Main. In 2018, she was voted one of the Top 25 Female Managers in Real Estate by 'Immobilien­manager Verlag'.

_
Susan Winter holds a degree in Inter­na­tional Business Admin­is­tration (Dipl.-Betriebswirtin FH) from Hochschule Rhein-Main and Real Estate Investment Management from the European Business School in Oestrich-Winkel. She is an honorary member of the Health Care Committee at the German Property Feder­ation (ZIA), where she works to improve the public perception of profes­sional investors in healthcare real estate. She also holds degrees as Insti­tu­tional Sales Profes­sional (Finan­zan­la­gen­fachfrau IHK) and as instructor for real estate profes­sionals (Ausbilder für Immobilienkauf­mann/-frau IHK).
The investment focus is on office properties with upside potential in central and highly frequented neigh­bour­hoods of Germany's top 4 cities: Berlin, Frankfurt, Hamburg and Munich. This is where QUEST sees oppor­tu­nities for an increase in value through active management.
QUEST Funds GmbH offers in-house expertise in struc­turing, trans­ac­tions, portfolio management and asset management and has access to QUEST Devel­opment for portfolio devel­opment. This combi­nation enables it to match insti­tu­tional, medium to long-term capital with the power of a project developer.
Together with QUEST, insti­tu­tional investors can thus invest in customised struc­tures with an attractive risk-return profile – be it funds, club deals or individual investments.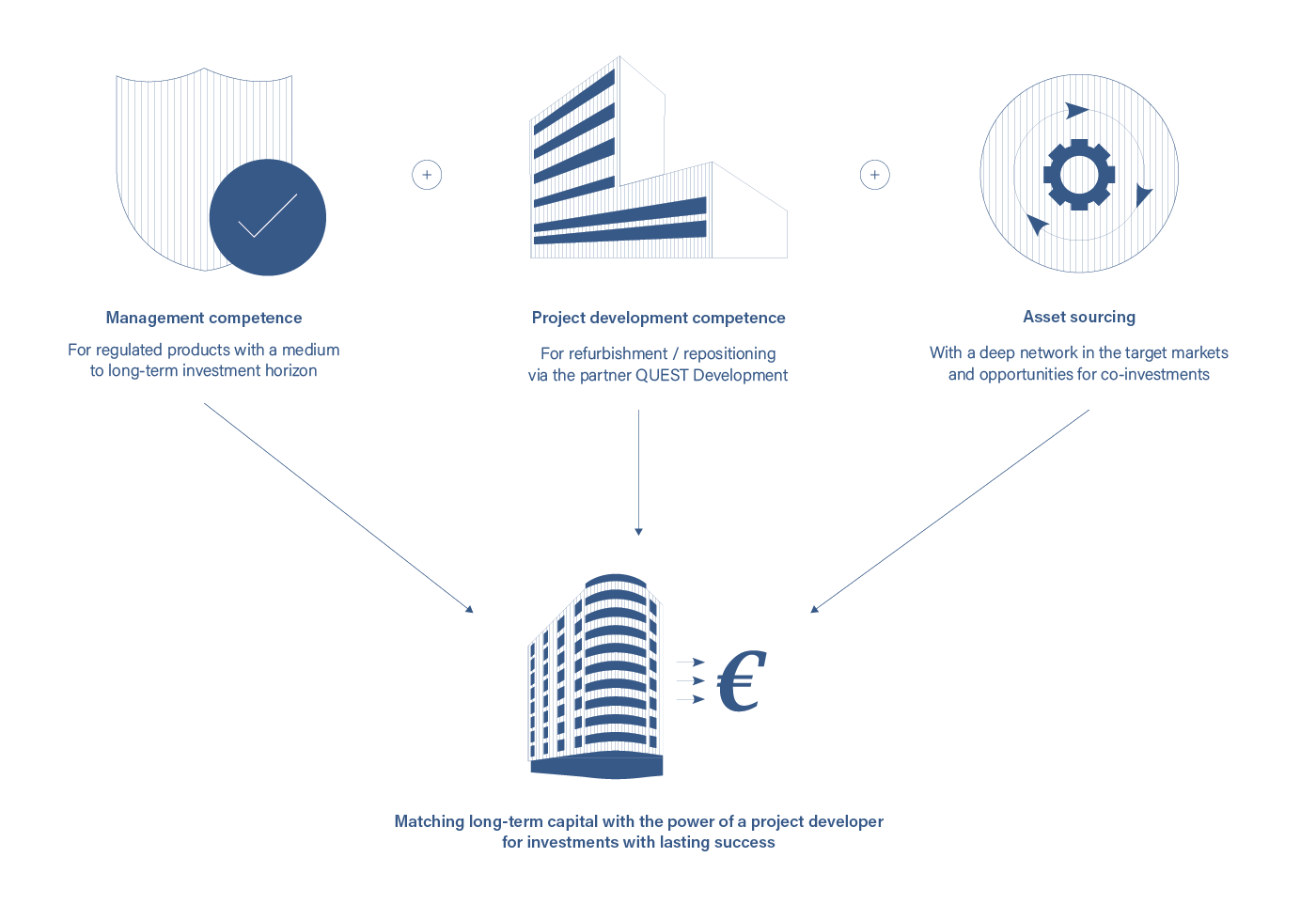 03.
Investment struc­tures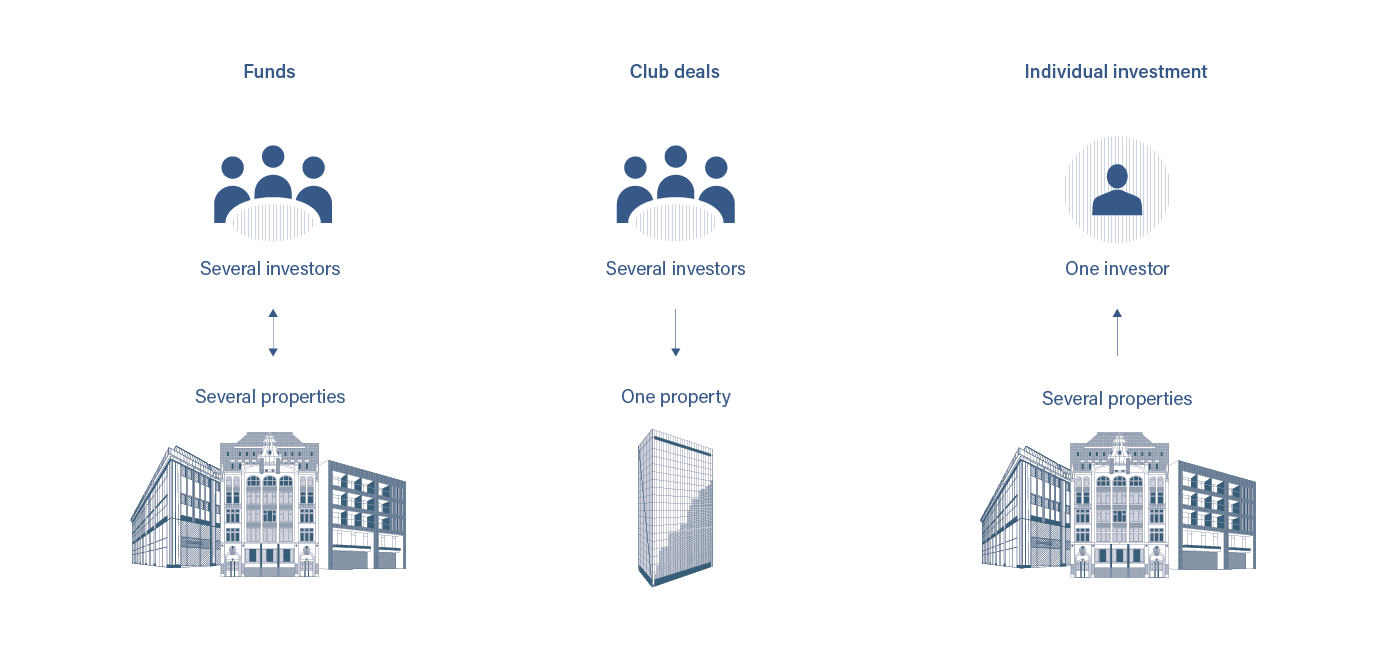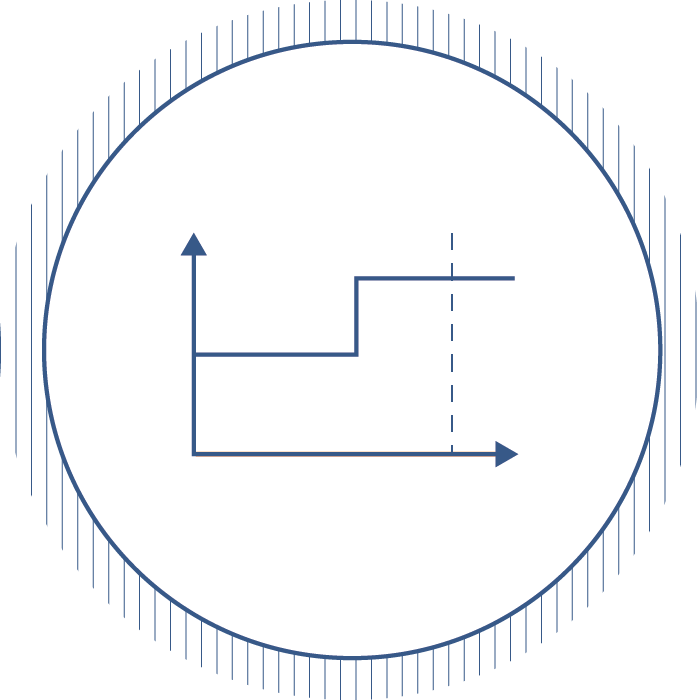 Potential
Properties that allow for extensive renovation, reposi­tioning and new letting at a signif­i­cantly higher level.
Devel­opment of the optimal strategy, imple­men­tation of portfolio devel­opment and further densi­fi­cation if necessary.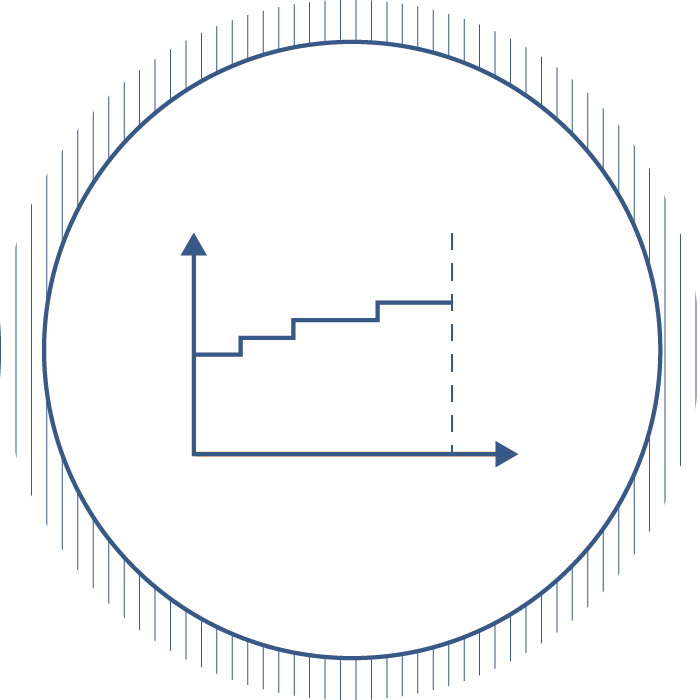 Growth
Properties with an upcoming successive change of tenants and the need for renovation.
Devel­opment of a consistent strategy for the entire holding period, upgrading of defining elements, gradual reali­sation of the property's potential.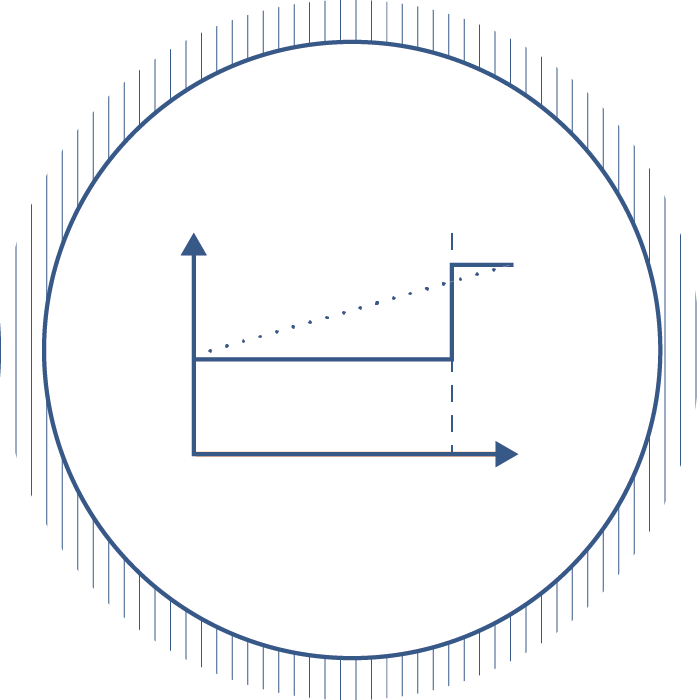 Stability
Properties with long-term leases in currently under­valued locations, which achieve a value increase upon exit at the end of the term.
Stable cash flow, optimi­sation during the existing contract in consul­tation with the tenant, prepa­ration for moneti­sation of the potential derived from the under-rented property on exit.
05.
Quest Funds
Real Estate