QUEST Investment Partners sets new standards in the project development, investment and asset management of real estate. Based in Hamburg, Berlin, Munich and Frankfurt, the company consists of two business divisions: QUEST Development and QUEST Funds. The shared focus lies on core plus and value-add commercial properties with upside potential in top locations of major German cities and the Benelux countries.
Both divisions combined are currently responsible for around 3 billion euros in assets under management. The shareholders of QUEST Investment Partners are the managing directors Theja Geyer and J. Rouven Künzel as well as the investment holding company of the Hamburg entrepreneur Erck Rickmers.
The development of continuously lucrative real estate by a combination of the factors:
location – project ideas – capital – timing
QUEST has the access to the market, the resources and the expertise to develop real estate to the next level or from scratch. In the selection of the locations, QUEST is focussing in the field of office premises on urban ares (City and district locations) in Hamburg and Berlin as well on good central locations (prime locations) of German urban centers in the area of retail developments. Due to longterm connections and the good relationship with the tenants, new project ideas evolve even before the acquisition of real property.
Investment strategy
The aim is the creation of core real estate. Investments are only made in very good locations. There, the quality of the object is constantly improved.
The creation of values through:
Development of projects
Refurbishment and repositioning
Improvement of the rental and revenue situation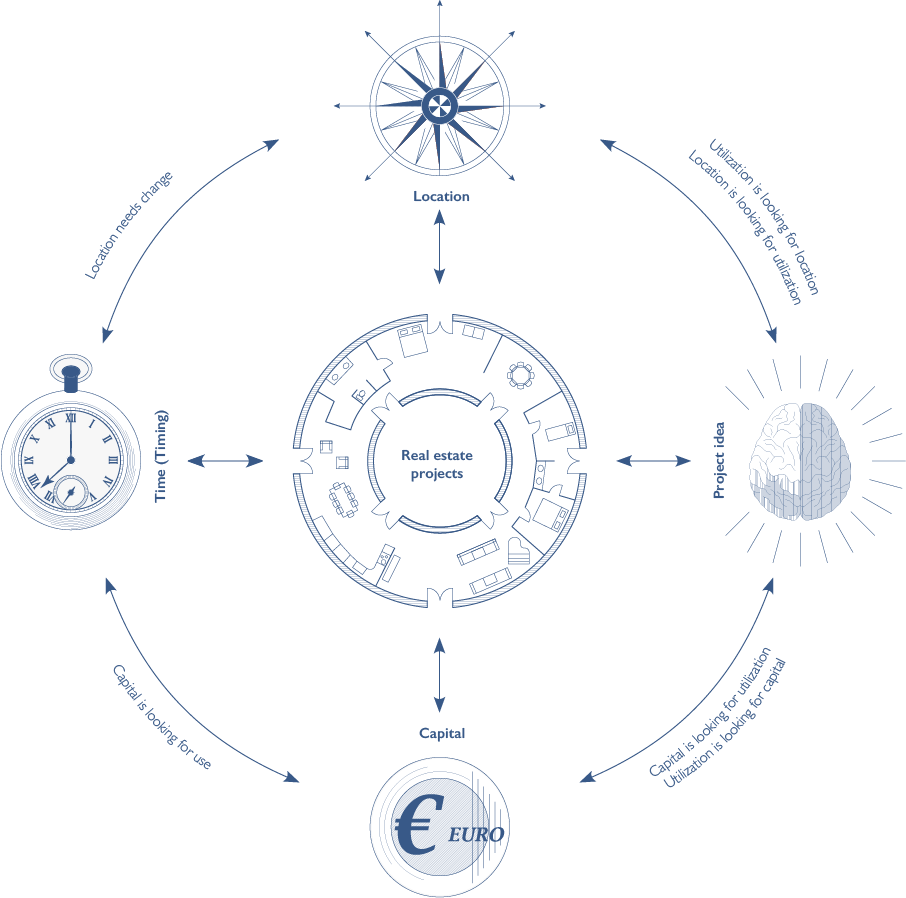 QUEST Development runs the project development business and currently has invested more than 1.6 billion euros in almost 30 projects spanning an area of over 217,000 m2. Preference is given to properties with a special flair and a unique selling point. The company offers a wide range of services, from project acquisition, due diligence and financing to planning, obtaining development rights, technical management and marketing for letting and sales.
A team of 40 experienced employees develops and manages high-quality real estate projects. The project development division also plans large properties as joint ventures with renowned institutional investors. The aim is to increase the value of properties with unique and innovative ideas and to actively participate in modern urban planning.
At QUEST Funds GmbH, founded in 2019, a team of 20 people is in charge of the fund and investment business as well as the asset management of the real estate company. The company makes individual investments in cooperation with institutional investors such as insurance companies, pension funds, foundations and family offices.
In 2021, QUEST Investment Partners acquired a majority stake in Albrecht Gebrüder & Co., a property manager founded in 1987 and based in Hamburg and Berlin. As a result, we are expanding further and entering a third business area in addition to project development and the fund business.
Theja Geyer and Jan Rouven Künzel have been a successful team since 2004. In 2016, the two real estate experts founded their own project development company, QUEST Investment Partners, and combined it with an investment platform for institutional investors. Before founding their own company, they were both partners at Art-Invest Real Estate Management. Both of them hold degrees in architecture and their careers include previous positions at IVG Development GmbH and Waterbound Real Estate, where they were in charge of the project developments of Mayfair AG.
Drawing on a wealth of expertise and a passion for the refurbishment of special properties, the two real estate professionals develop aesthetic buildings that constructively shape the quality of life in their respective cities.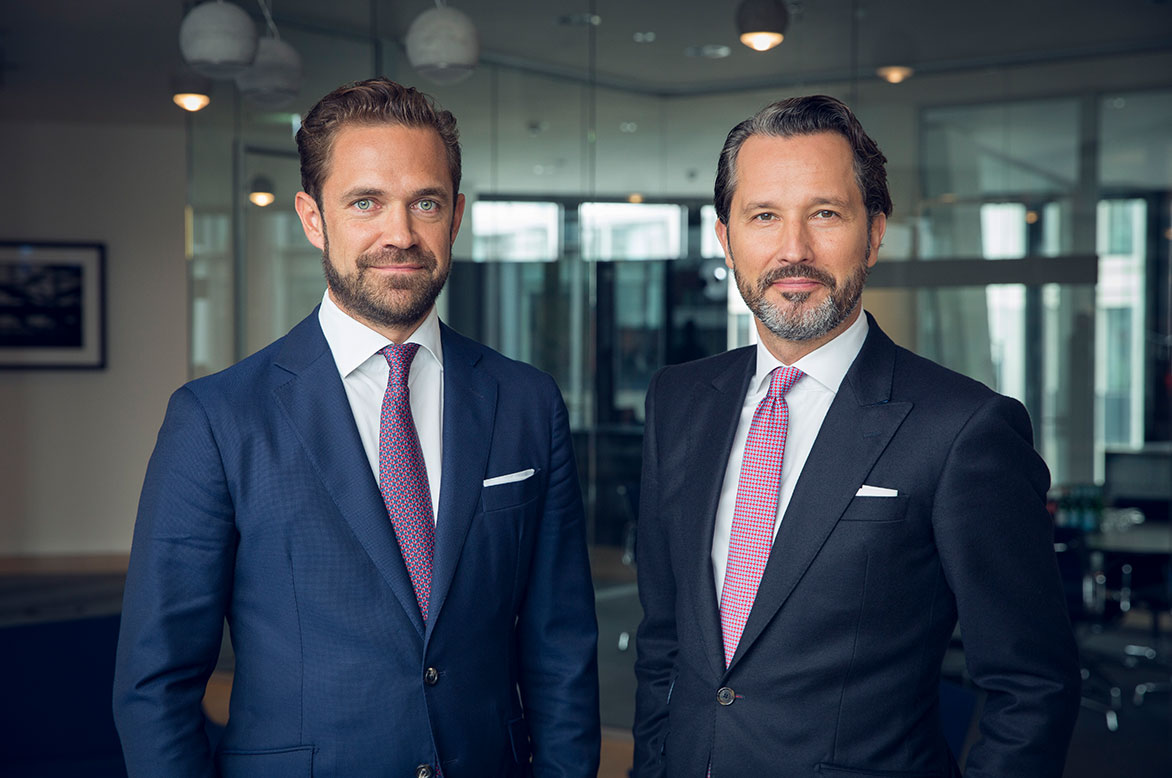 Theja Geyer is a partner and managing director of the QUEST Investment GmbH. He is the head of the units Project Development, Investment, Asset Management as well as Planning and Construction.
Dipl.-Ing./Dipl.-Ökonom
Jan Rouven Künzel
Jan Rouven Künzel is a partner and managing director of the QUEST Investment GmbH. He is the head of the units New Business, Project Development, Finances and Organisation.