QUEST Investment Partners acquires "Fritz" building in Ludwigsvorstadt, its first property in Munich
Hamburg, 12 March 2020. After Hamburg, Berlin and Frankfurt, the project devel­opers at QUEST Investment Partners have now also expanded into the Bavarian capital. Working with CSMM archi­tects, they are revital­ising an office and commercial building from 1973 situated at Schiller­straße 23a in Munich's up-and-coming Ludwigsvorstadt district. The Fritz property is to undergo complete refur­bishment, with only the shell of the building remaining. Two new full floors will be added - the building permit has already been obtained -, as well as a roof terrace with a view over the city. Balconies, bay windows and a glass extension with terrace areas will fill the future courtyard with new life and light. The new façade with its large window fronts will allow for light-flooded rooms and lend the building at the street corner a distinctive appearance. Spread across eight floors, some 4,500 m² of office space will provide state-of-the-art technology and rooms three metres high for flexible use.
The revital­i­sation of the Fritz building – named after the street's namesake Friedrich Schiller – will begin in mid-2020, letting activ­ities start these days. An added benefit for tenants and guests: there are 18 under­ground parking and outdoor parking spaces.
"We are delighted with our first property in Munich and remain convinced that the area around Schiller­straße will develop very positively," says Jan Rouven Künzel, Managing Partner at QUEST Investment Partners. The pedes­trian zone in this bustling and inter­na­tional neigh­bourhood with its numerous hotels, residential buildings, retailers and grocery stores is to be extended to connect the central station with Stachus and Marien­platz. The southern part of Schiller­straße, which already features microflats and apartment blocks, will be signif­i­cantly upgraded by the planned campus for Earth and Environ­mental Sciences of Ludwig Maxim­ilian University.
QUEST Investment Partners acquired the multi tenant property in early 2019. In the trans­action, Deutsche Pfand­briefbank AG acted as financing bank, Cushman & Wakefield LLP as inter­me­diary broker, Hansa Partner Rommel & Meyer as tax adviser and Greenberg Traurig Germany, LLP as legal adviser.
About QUEST Investment Partners
Founded in 2016, QUEST Investment Partners is an investment and project devel­opment company with offices in Hamburg, Berlin and Frankfurt. QUEST focuses on invest­ments in commercial properties with upside potential in top locations of major German cities and the Benelux countries. The team has extensive experience in the devel­opment of high-quality real estate projects. QUEST Funds is in charge of the fund business of the real estate company and makes individual invest­ments in cooper­ation with insti­tu­tional investors. The share­holders of QUEST Investment Partners are the managing directors Theja Geyer and Jan Rouven Künzel as well as the investment holding company of the Hamburg entre­preneur Erck Rickmers.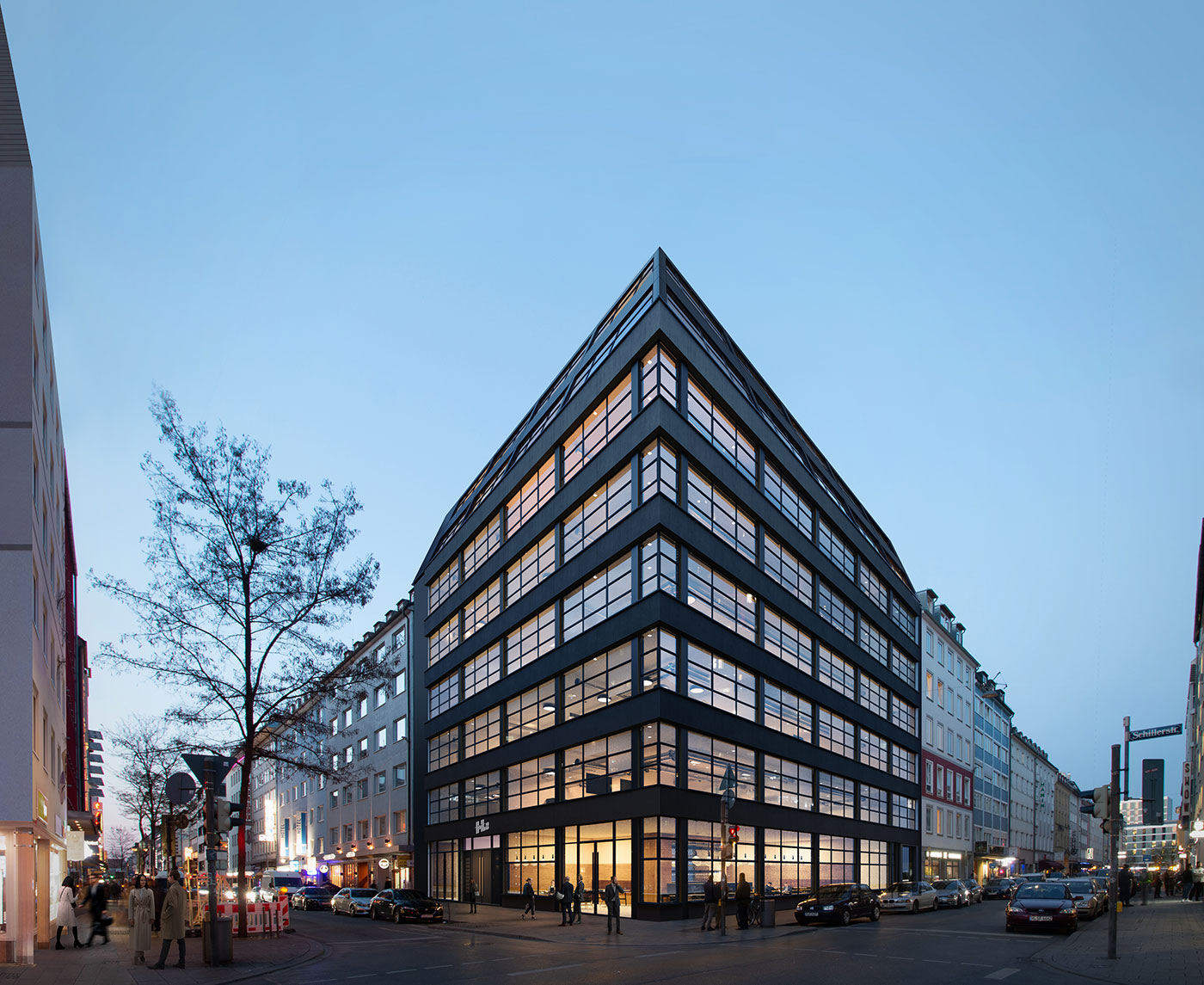 FRITZ will be a distinctive, light-flooded building in Munich's up-and-coming Ludwigsvorstadt district.
Visual­i­sation of the property: beyond visual arts