QUEST Funds increases assets under management by 25 percent in 2021
Frankfurt, Hamburg, 8 February 2022 Successful results for QUEST Funds in 2021: the real estate company acting as investment, asset and fund manager, took over office properties worth almost half a billion euros for renowned institutional investors. All the properties in question are office properties in Germany's top four cities — Hamburg, Berlin, Munich and Frankfurt. The investments were made for two different regulated special funds. In the same period, the company sold office and commercial properties from managed funds with a combined area of more than 32,000 m2 in Brussels and Hamburg for a total of approximately 150 million euros. The assets under management of the 13 funds currently managed amounted to 1.5 billion euros at the end of the year, corresponding to an increase of 25 percent compared with the previous year.
Outlook for 2022 – sights set on closed-ended and open-ended funds for institutional investors
QUEST Funds continues to consider the market for real estate investments as attractive. "In view of the continuing demand for high-quality properties and the current inflation trend, we expect a positive market environment going forward. Covid has not slowed down our transaction or leasing activities for office buildings", says Roland Holschuh, Managing Partner at QUEST Funds. The company plans to launch ESG- compliant closed-ended special funds for selected investments as well as open-ended special funds for diversified allocations in Germany's top 4 cities.
Roland Holschuh: "There is a shortage of premium properties on the market. However, with our partnering company QUEST Development, we enjoy excellent access to suitable newly built or modernised properties. We thus know the properties and their potential very well. ESG aspects for our funds can therefore already be considered in the conception phase."
The combined assets under management of QUEST Development and QUEST Funds amount to 3.4 billion euros. The Development division reported assets under management of 1.9 billion euros at the end of the year.
About QUEST Investment Partners
QUEST Investment Partners is an owner-operated real estate investment company. Its offices are located in Hamburg, Berlin, Munich and Frankfurt. With a portfolio of around €3.4 billion in assets under management, the company focuses on investments in commercial properties with upside potential in selected locations of major German cities. QUEST Development develops and finances high-quality real estate projects both independently and in cooperation with co- investors. The sister company QUEST Funds is responsible for the fund business and makes individual investments together with institutional investors. QUEST is also engaged in property management through its majority share in Albrecht Gebrüder & Co.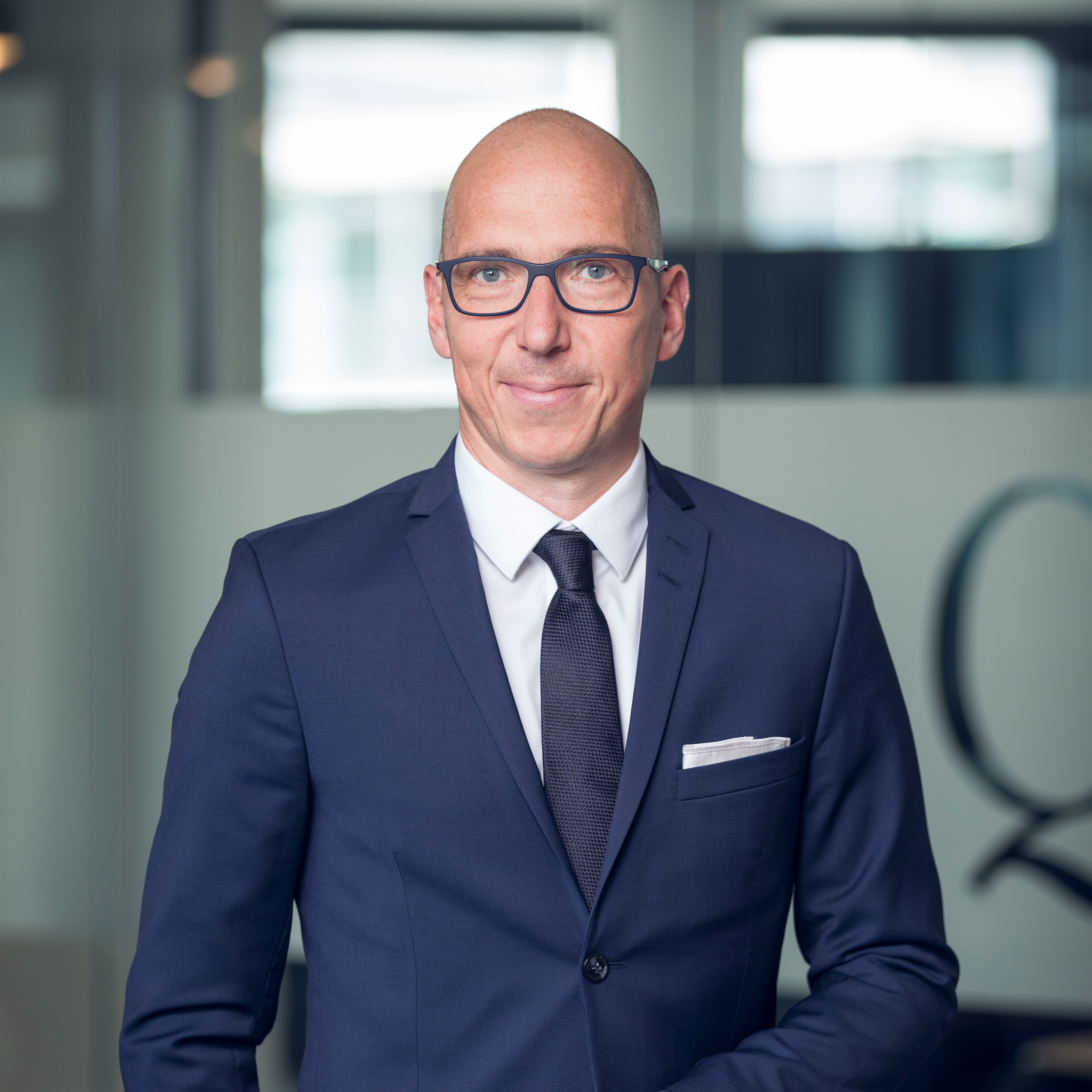 Roland Holschuh, geschäftsführender Gesellschafter von QUEST Funds
Copyright: Sebastian Vollmert