QUEST Investment Partners appoints Luis Walther-Kraft as Managing Director
Hamburg, 2 February 2022 – The real estate investment company QUEST Investment Partners is expanding its management team, with Luis Walther-Kraft (31) appointed Managing Director as of 1 February 2022. He is assuming the newly created position of Chief Investment Officer (CIO) at QUEST Development and will thus be in charge of the entire investment division along with acquisitions and sales at the company's four branches in Hamburg, Frankfurt, Berlin and Munich. In addition, he will be responsible for the strategic development of the company as well as business development.
Walther-Kraft joined QUEST as Investment Manager in June 2018. Most recently, he headed up Transactions & Partnering and was responsible for joint venture partners in addition to transactions. Together with the commercial Managing Director Dr Ricardo Alvarez, the technical Managing Director Ulrich Rössing and the two Managing Partners Theja Geyer and Jan Rouven Künzel, Walther-Kraft will be overseeing the further expansion of the project development and investment business in the future.
"Luis Walther-Kraft has been instrumental in establishing the acquisitions and sales division over the past years and has contributed significantly to the successful growth of QUEST Investment Partners. We look forward to the new momentum he will bring to our future development and are pleased to have found the ideal internal candidate for this new position", says Jan Rouven Künzel, Managing Partner at QUEST Investment Partners.
Before joining QUEST, Luis Walther-Kraft worked at GLL Real Estate Partners – now Mira Real Estate – in Munich and Paris on the purchase and sale of real estate in the pan-European sector. He was involved in transactions amounting to 500 million euros. A real estate expert, he completed a Master of Science in Real Estate at the IREBS International Real Estate Business School in Regensburg and at Henley Business School in Reading, UK.
About QUEST Investment Partners
QUEST Investment Partners is an owner-operated real estate investment company. Its offices are located in Hamburg, Berlin, Munich and Frankfurt. With a portfolio of around €3.4 billion in assets under management, the company focuses on investments in commercial properties with upside potential in selected locations of major German cities. QUEST Development develops and finances high-quality real estate projects both independently and in cooperation with co-investors. The sister company QUEST Funds is responsible for the fund business and makes individual investments together with institutional investors. QUEST is also engaged in property management through its majority share in Albrecht Gebrüder & Co.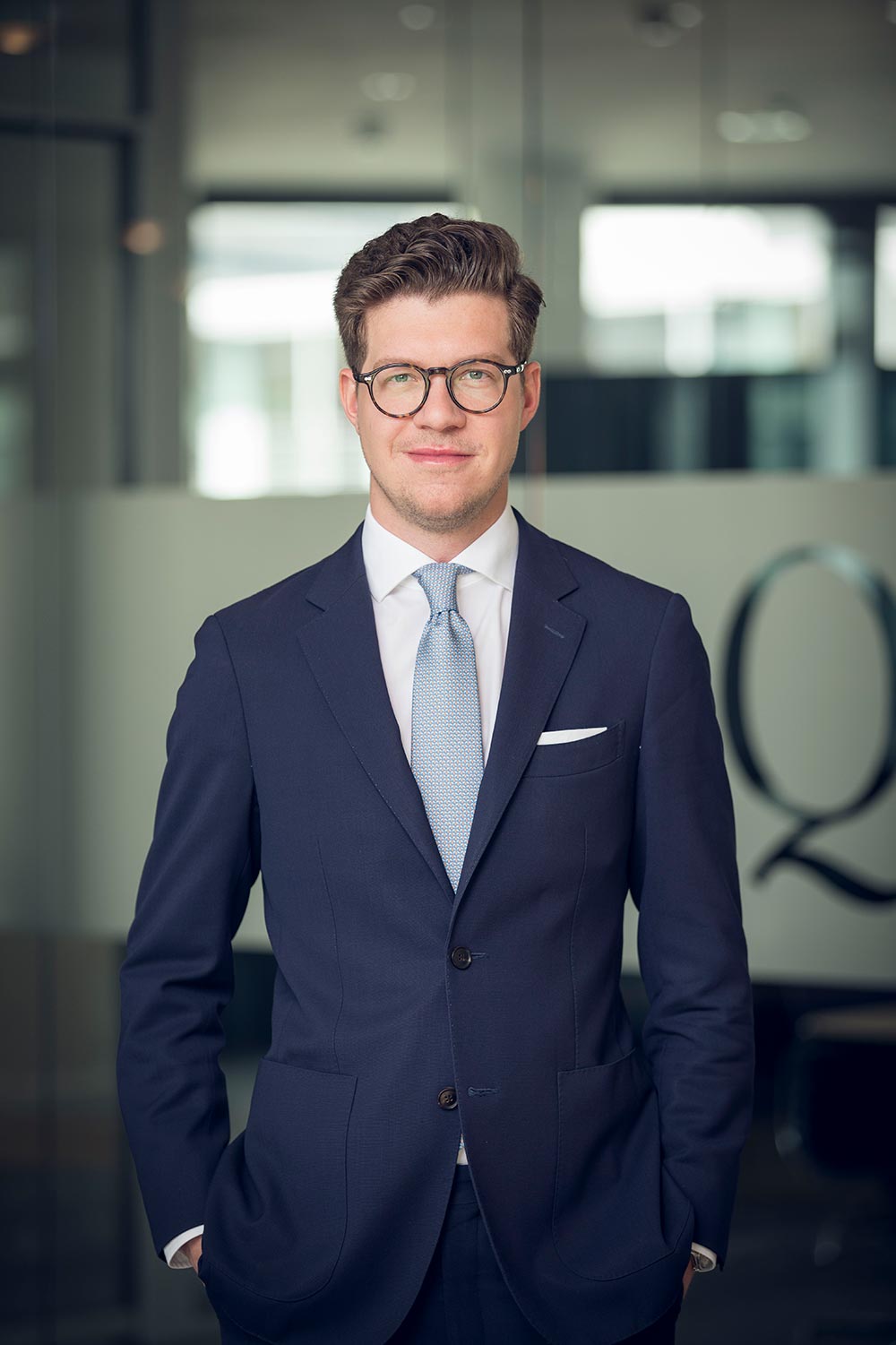 Luis-Walther Kraft, CIO QUEST Investment Partners
Copyright: Sebastian Vollmert