Tanja Gröger heads up the Frankfurt office of QUEST Investment Partners
Hamburg, Frankfurt, 11 January 2022 – The investment and project development company QUEST Investment Partners has appointed Tanja Gröger (43) to the position of Branch Manager for its growing office in Frankfurt. Since December 2021, she has been leading the QUEST Development team that is currently working on five projects in the metropolis on the River Main.
Tanja Gröger joins QUEST from the global investment management company Invesco Real Estate, where she was in charge of project developments in Germany, the Netherlands and Austria in her role as Director Asset Management. In addition, she also served as co-lead of the European ESG team. Prior to this, the real estate economist (IREBS) worked for LBBW Immobilien in Munich and Frankfurt for more than ten years. Her responsibilities here included the project management of Munich's inner-city district development "Hofstatt" as well as the repositioning, letting and sale of office properties. Additionally, she oversaw the acquisition of commercial properties and portfolios throughout Germany, both for the company's own portfolio and for the fund companies and set up a transaction team in Frankfurt during this time. She also holds experience in the banking business. After training at a bank, she worked in corporate client consulting for several years, where she structured real estate financing, among other things.
"I look forward to exciting projects in Frankfurt such as the new "Kreisler" building on Baseler Straße and the modernisation of the former "Bahn-Pyramide" property on Stephensonstraße. Repositioning this architectural icon with a size of over 50,000 m2 and turning it into a modern multi-tenant property is just as fascinating as accompanying the construction of Nestlé's new German headquarters with its organic shapes", says Tanja Gröger. QUEST opened the office in Frankfurt in February 2020.
About QUEST Investment Partners
QUEST Investment Partners is an owner-operated real estate investment company founded in 2016. Its offices are located in Hamburg, Berlin, Munich and Frankfurt. With a portfolio of around €3.4 billion in assets under management, the company focuses on investments in commercial properties with upside potential in selected locations of major German cities. QUEST Development develops and finances high-quality real estate projects both independently and in cooperation with co-investors. The sister company QUEST Funds is responsible for the fund business and makes individual investments together with institutional investors. QUEST is also engaged in property management through its majority share in Albrecht Gebrüder & Co.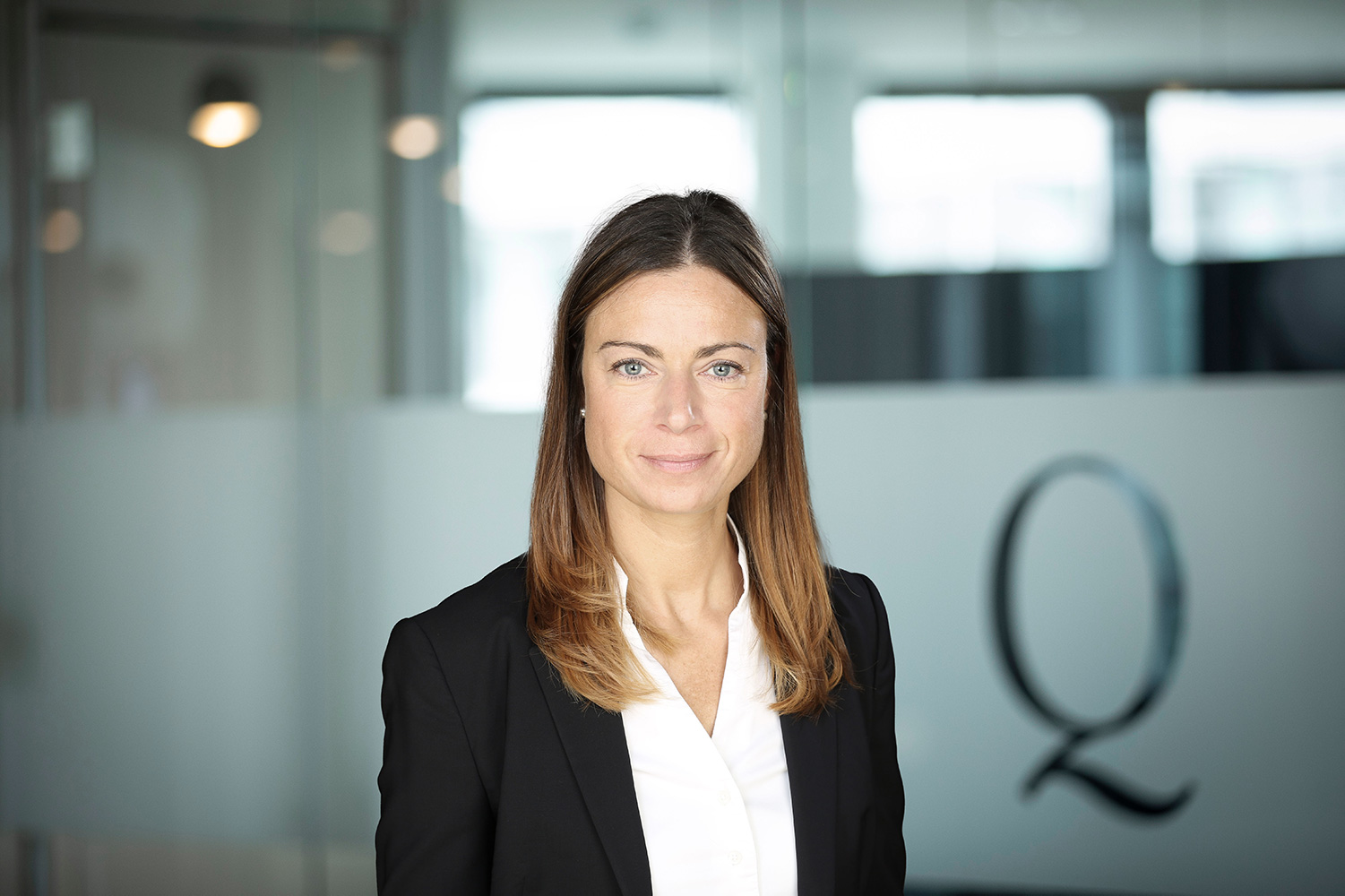 Tanja Gröger, Branch Manager at QUEST's Frankfurt office
Copyright: Roland Schmid