Ricardo Alvarez joins QUEST Investment Partners as Managing Director
Hamburg, 22 December 2020. The investment and project development company QUEST Investment Partners is expanding its management team: on 1 January 2021, Dr. Ricardo Alvarez (48) will be assuming the position of commercial Managing Director at the operational subsidiary QUEST Management GmbH. His new role will see him in charge of Finance, Operations and Human Resources. In collaboration with the new technical Managing Director Ulrich Rössing, who joined in May 2020, and the two Managing Partners Theja Geyer and Jan Rouven Künzel, he will be steering the future growth of QUEST Investment Partners.
Ricardo Alvarez holds a doctorate in law and spent the last twelve years at Hamburger Schifffahrtsgesellschaft Deutsche Afrika-Linien & John T. Essberger as Head of Controlling, Organisation and Insurance. In latter function he also served as Managing Director. Prior to that, he worked as Project Leader at Deloitte Consulting and as Senior Consultant at Arthur Andersen Business Consulting for more than seven years, of which he spent four years abroad.
He completed his legal studies in Bonn and Mainz and subsequently obtained his doctorate in European business law at the University of Bonn. He also holds a Bachelor Professional of Accounting (CCI) as well as an MBA from the Instituto de Empresa in Madrid, an Executive MBA from Copenhagen Business School and a Master of Law LL.M in Commercial Law from the City, University of London. Dr. Alvarez regularly lectures at the ISM International School of Management on strategy, international management and corporate governance.
About QUEST Investment Partners
Founded in 2016, QUEST Investment Partners is an investment and project development company with offices in Hamburg, Berlin, Munich and Frankfurt. QUEST focuses on investments in commercial properties with upside potential in top locations of major German cities and the Benelux countries. The team has extensive experience in the development of high-quality real estate projects. QUEST Funds is in charge of the fund business of the real estate company and makes individual investments in cooperation with institutional investors. The shareholders of QUEST Investment Partners are the managing directors Theja Geyer and Jan Rouven Künzel as well as the investment holding company of the Hamburg entrepreneur Erck Rickmers. www.quest-investment.com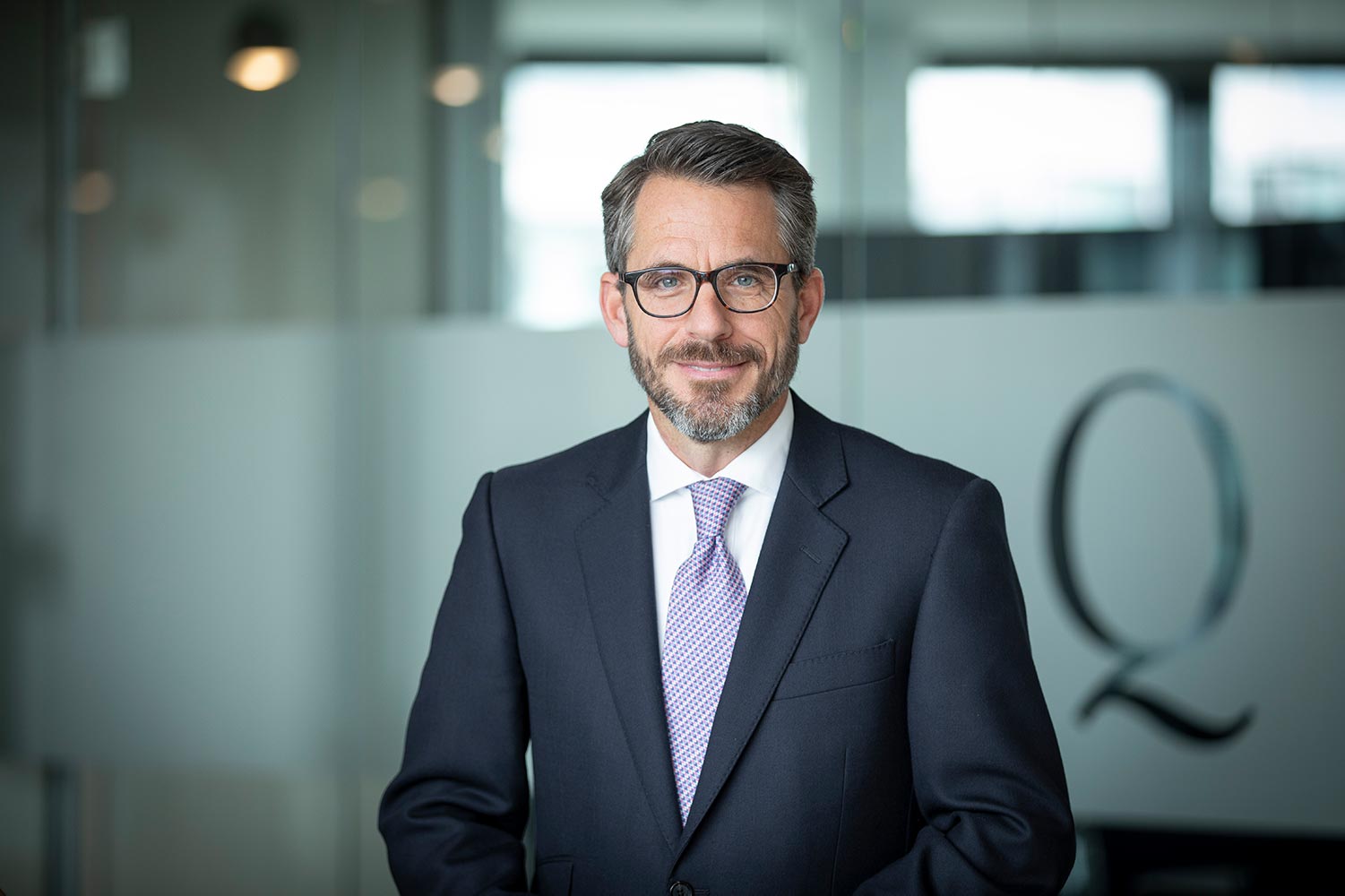 Dr. Ricardo Alvarez, commercial Managing Director at QUEST Management GmbH
Copyright: Sebastian Vollmert