QUEST Funds reports full occupancy at Neuer Wall 54 – repositioning completed

Hamburg, 6 December 2022. Investment and asset manager QUEST Funds has successfully completed the repositioning of the 5,560 m2 LIV office and retail building on Neuer Wall in Hamburg. The project included a modernisation of the façade and interior, and reletting of previously vacant parts of the office spaces. 65 per cent or 3,614 m2 of the property is used as offices. The last 800 m2 on the 3rd floor have now been claimed by a recruitment agency and a provider of virtual reception services. Among the new tenants who have already moved into the building in recent months are Greenfield Capital, Heartstocks, Smartenergy, as well as the teams of recruiters jobvalley, Lionment and Z1 Management. On each floor, generous window fronts ensure light-flooded rooms, while light colours and warm wood notes of the interior design create a welcoming and comfortable working atmosphere.
The Danish furniture store Illums Bolighus was already the tenant of the entire retail space when the building was purchased. The property in a premium location in the middle of Hamburg's city centre is part of the "Urban Office RE", a real estate fund managed by Universal Investment for the Bayerische Versorgungskammer (BVK). QUEST Funds acts as investment and asset manager of the portfolio.
"The exceptional ambience of this exclusive shopping street attracts not only luxury brands but also office users. In the competition for the best talent, the flexibility, fit-out and micro-location of an office space play an increasingly important role," explains Roland Holschuh, Managing Partner of QUEST Funds. The property is located in the heart of Hamburg's city centre, in the close vicinity of Hamburg Town Hall, the Jungfernstieg and the Inner Alster lake. With its proximity to the central train station, the location is well-connected to local and long-distance public transport.
About QUEST Investment Partners
QUEST Investment Partners is an owner-operated real estate investment company. Its offices are located in Hamburg, Berlin, Munich and Frankfurt. With a portfolio of around €3.4 billion in assets under management, the company which is a signatory to the UN Principles of Responsible Investment focuses on investments in commercial properties with upside potential in selected locations of major German cities. QUEST Development develops and finances high-quality real estate projects both independently and in cooperation with co-investors. QUEST Funds is responsible for the fund business and makes individual investments together with institutional investors. The QUEST Property Management team handles around 550,000 m2 of usable space in its own and third- party projects. For further information please visit www.quest-investment.com
About Bayerische Versorgungskammer
Bayerische Versorgungskammer is the competence and service center for occupational and communal pension schemes and Germany ́s largest pension group under public law. As a public authority of the Bavarian Ministry of the Interior, it is the joint executive body of twelve liberal professions ́ and communal pension schemes. Bayerische Versorgungskammer covers about 2.5 million insured persons in total, with contributions of € 5.4 billion and about € 3.9 billion pension payments annually. It currently has € 107.3 billion assets under management (market value) and more than 1,460 employees. Bayerische Versorgungskammer has been a signatory of the UN Principles for Responsible Investment (PRI) since 2011. It became a member of the Global Real Estate Sustainability Benchmark (GRESB) in March 2020 and joined the Net-Zero Asset Owner Alliance in May 2021.
About Universal Investment
The Universal Investment Group is one of Europe's leading fund service platforms and Super ManCos with around EUR 900 billion in assets under administration, about 7,000 fund and investment mandates and a workforce of more than 1,400 at locations in Frankfurt am Main, Luxembourg, Dublin, London, Paris, Stockholm, Hamburg and Krakow. Founded in 1968, the company is an independent platform for asset managers as well as institutional investors offering structuring and administration solutions as well as risk management for Securities, Real Estate and Alternative Investments. The companies EF A, UI labs, UI Enlyte and CAPinside complement the group's innovative service offering. Universal Investment is a signatory of the UN Principles of Responsible Investment. (as of October 2022)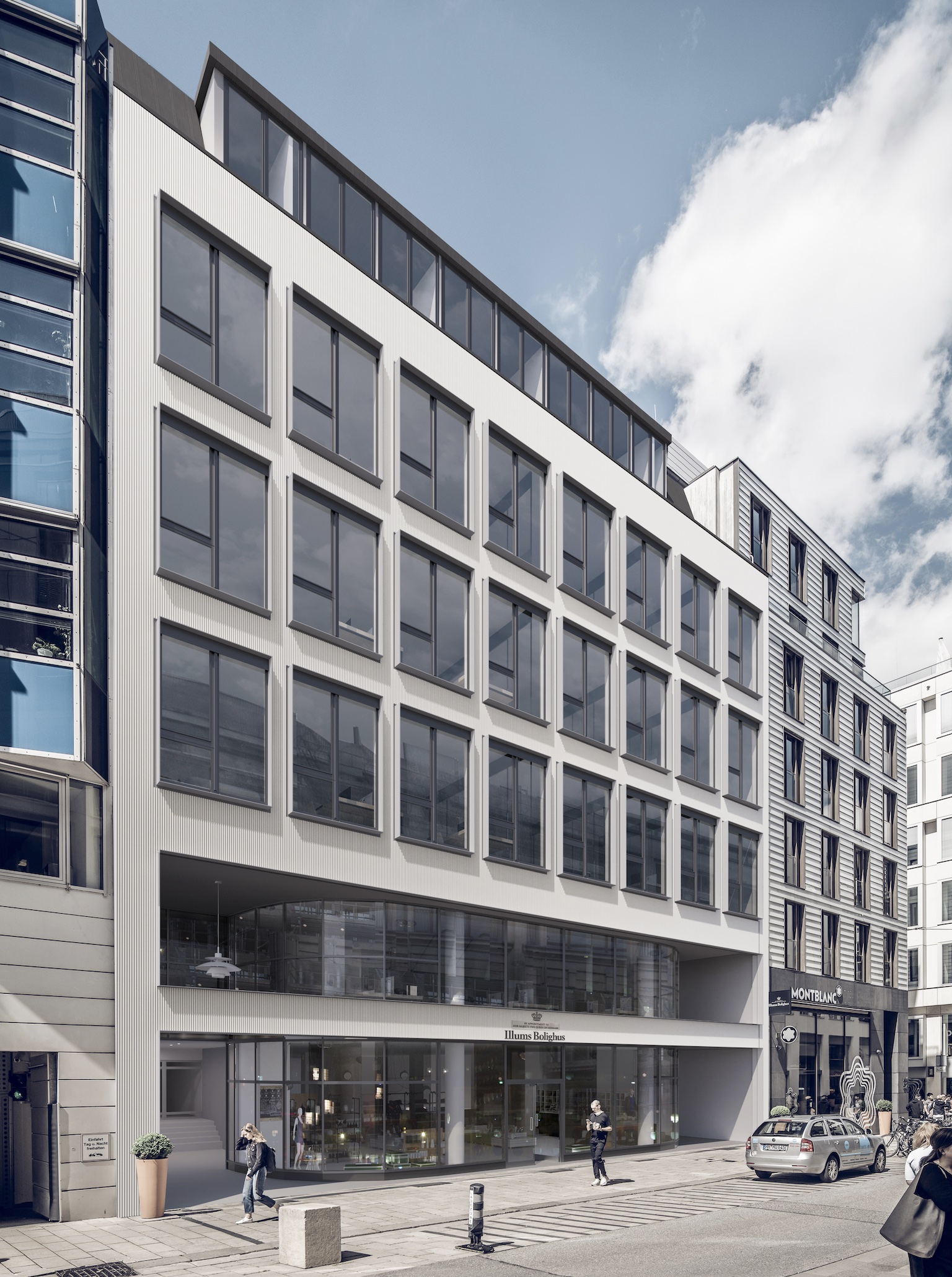 Completely modernised and fully let: The LIV on Neuer Wall
Copyright: beyond visual arts GmbH