Nils Femmer appointed Managing Director at QUEST Investment Partners
Hamburg, 4 January 2023 – The investment and project development company QUEST Investment Partners has appointed Nils Femmer (40) to its management board. Nils holds a degree in real estate business administration and was previously Head of Finance at QUEST Investment Partners. He started in his new role as Chief Operating Officer (COO) on 1 January 2023 and is now responsible for cost controlling and liquidity management at the project companies in addition to his previous responsibilities. He continues to act as the contact person for QUEST's financing partners with regard to the operative financing business. As such, he will be assuming some of the responsibilities of commercial Managing Director Dr Ricardo Alvarez, who left the company by mutual agreement on 31 December 2022. The appointment of a Chief Financial Officer, who will be responsible for the commercial management and controlling of the QUEST companies as well as for human resources and IT, is planned for this spring.
A former banker, Nils Femmer has held various positions at market-dominating mortgage banks (Pfandbriefbanken) with a focus on structured finance, restructuring and risk management. Before joining QUEST, the financial expert headed up the Hamburg real estate centre at DZ Hyp and was thus in charge of the sales region North. Prior to that, he spent more than six years as Head of Real Estate Finance Germany, Region North, at Deutsche Pfandbriefbank. Nils Femmer started his career at HypoVereinsbank/UniCredit, where he worked for almost seven years, most recently as a Senior Associate, in Real Estate Structured Finance.
Nils Femmer graduated from Hochschule Anhalt University of Applied Sciences and Cape Peninsula University of Technology in Cape Town with a degree in Real Estate Management.
About QUEST Investment Partners
QUEST Investment Partners is an owner-operated real estate investment company. Its offices are located in Hamburg, Berlin, Munich and Frankfurt. With a portfolio of around €3.4 billion in assets under management, the company which is a signatory to the UN Principles of Responsible Investment focuses on investments in commercial properties with upside potential in selected locations of major German cities. QUEST Development develops and finances high-quality real estate projects both independently and in cooperation with co-investors. QUEST Funds is responsible for the fund business and makes individual investments together with institutional investors, while the team at QUEST Property Management team handles around 550,000 m2 of usable space in its own and third-party projects. QUEST Energy supplies CO2-free energy: the company installs and operates photovoltaic systems on the roofs and exterior surfaces of buildings.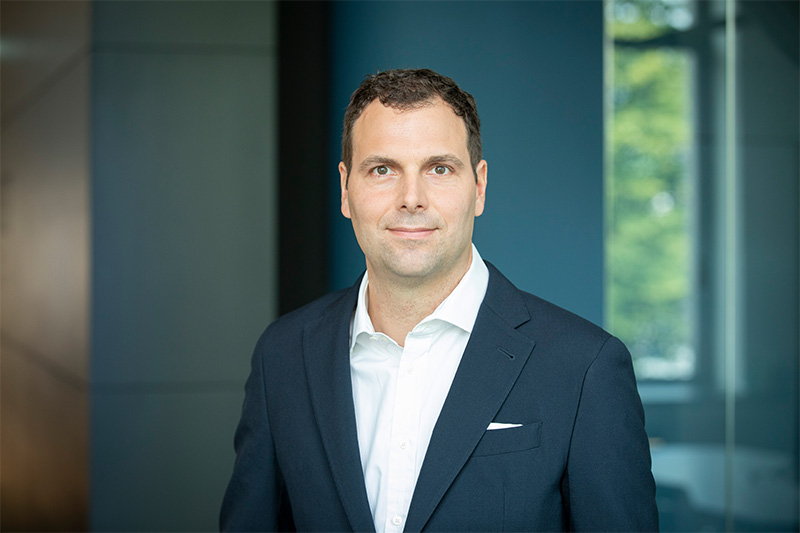 Nils Femmer, COO QUEST Investment Partners
Copyright: Sebastian Vollmert