QUEST Investment Partners sells exclusive office and commercial building in the city centre of Hamburg
Hamburg, 22 September 2022. The investment and project development company QUEST Investment Partners has sold the listed building at Hohe Bleichen 15 in Hamburg on behalf of the property's holding company. The sale of the 680 m2 rental property to May & Co. was recently completed in an off-market asset deal. The owners had acquired the building in 2011 and subsequently renovated and extended it in an elegant manner.
The classicist building, erected in 1859, stands as an architectural rarity in Hohe Bleichen: It is the last remaining structure of a cluster of former residential homes that lined the street in the 19th century. Aside from office spaces, the asset accommodates the Hamburg branch of the fashion designer Paul Smith. The building was sold with the rental area, which is spread over four floors, being fully let.
"The listed property in Hohe Bleichen shows that real estate in top locations in major German cities is in demand in all phases of the market", says Luis Walther-Kraft, Chief Investment Officer of QUEST Investment Partners.
QUEST Investment Partners was advised on legal and tax matters by SNP Schlawien. Grossmann & Berger acted as advisor to the purchaser.
About QUEST Investment Partners
QUEST Investment Partners is an owner-operated real estate investment company. Its offices are located in Hamburg, Berlin, Munich and Frankfurt. With a portfolio of around €3.4 billion in assets under management, the company which is a signatory to the UN Principles of Responsible Investment focuses on investments in commercial properties with upside potential in selected locations of major German cities. QUEST Development develops and finances high-quality real estate projects both independently and in cooperation with co-investors. The sister company QUEST Funds is responsible for the fund business and makes individual investments together with institutional investors. The QUEST Property Management team handles around 550,000 m2 of usable space in its own and third-party projects. For further information please visit www.quest-investment.com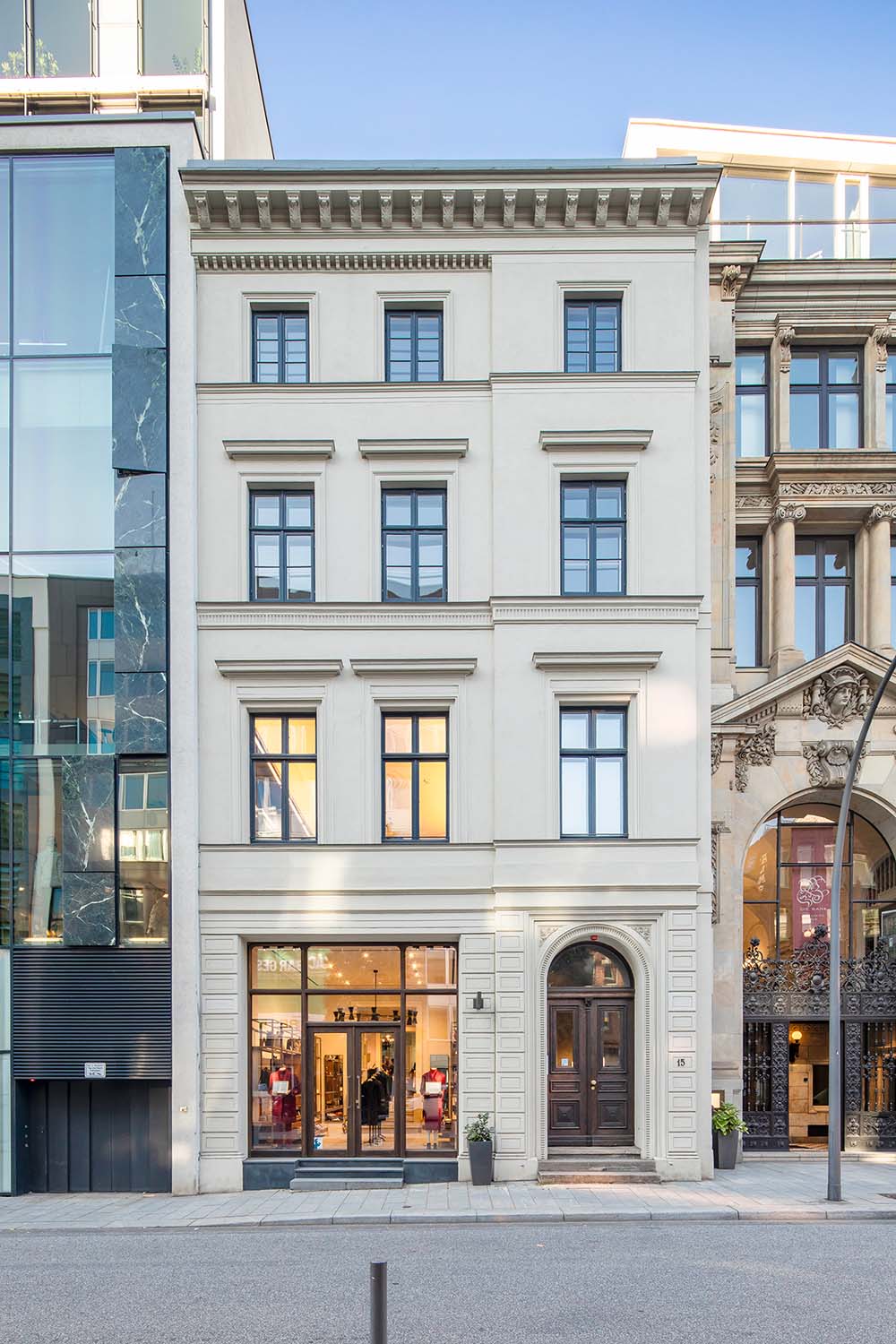 Hohe Bleichen 15: Classicist and listed building
Copyright: Carsten Brügmann